| | |
| --- | --- |
| come to rock camp | Learn an instrument. Form a band. Write a song. Perform it live on stage for adoring fans. |
Summer 2017

Girls Rock Camp! (ages 8-12)
Session 1: July 17-22
Session 2: July 31-August 5
​
Saturday Showcase Performances!
BGRC Session 1: Sat. July 22 @ 4:30pm at Boundary Bay
BGRC Session 2: Sat. August 5 @ 4pm at Alternative Library

cost

The cost to attend camp is $350.

We offer Financial Aid on a sliding scale to keep camp open to everyone; inclusion and accessibility are so important to our camp culture. Please consider donating to our Rock Star program!

---

who rocks? We rock!

Age

Camp is for girls ages 8-17! We also have an internship program available to teenagers 14+.



band practice

On the first day, each camper forms her band in a way that is fun, not scary. The bands have band practice every day. During band practice, band members work together to write a song and practice playing as an ensemble. Band coaches help with the writing process, facilitate the rehearsals, and answer questions as necessary. Band counselors help guide campers and smooth out any bumps along the way.

final showcase

At the end of the camp week, campers' bands perform their original songs at the Final Showcase concert for friends, families, and fans!

lunchtime performances

One or two visiting artists/bands play a live set, then they stick around to take questions from the campers.

interns

Interns help mentor younger campers by serving as assistant Band Coaches. Not musically inclined? We always need Interns to help roadie gear!

Camp Hours

Rock Camp Hours:
Monday - Friday, 9:30AM to 4:30PM

Saturday, 2PM to 7PM

Camper Drop-Off is at 9:00AM. Early camper drop-off may be requested for 8:30AM.

Half-Day Drop-Off is at 1:30PM.

Camper Pick-Up is 4:30-5PM.
Late Camper Pick-Up is until 5:30PM.

lessons

Participants choose one instrument - drums, bass, guitar, or keyboard - to focus on for the week. All instruction takes place in small group lessons and is led by experienced and enthusiastic musicians. Although we do our best to accommodate everyone's preferences, some campers will not get their first choice of instrument.

workshops



At Rock Camp, we offer a series of workshops focused on self-empowerment and pro-intersectional feminism. Past workshops have included Rock N Roll: Her-story, Riot Grrrl & Fanzines, Media Literacy, DIY Band Merch, Character & Persona, and Hip Hop Feminism.
FINANCIAL AID/PARTIAL TUITION INFORMATION
Household income under $20,000

Most of our full financial aid goes to campers from households with a total annual income of less than $20,000. Please request full financial aid if needed, or if you are able to pay tuition, let us know how much you can afford to pay.

Household income between $20,000 and $40,000

Most partial tuition goes to girls from households with a total annual income between $20,000 and $40,000. Please request full financial aid if needed, or if you are able to pay tuition, let us know how much you can afford to pay.

Household income above $40,000

If your household has a total income above $40,000, we are able to consider partial tuition only in extenuating circumstances, such as medical hardship, recent job loss, or a large number of dependents (i.e. financial responsibility for extended family members). We are generally able to consider partial tuition for households with a total income of greater than $70,000 only in extreme, extenuating circumstances. We cannot grant partial tuition due to the camper being enrolled in multiple summer programs, private school tuition, or other situations involving elective activities.

---
Camper application
---
Powered by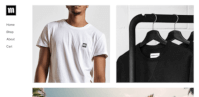 Create your own unique website with customizable templates.